Marines vs. Eagles at Chiba Marine Stadium, September 13, 2006
(Also Marines Museum)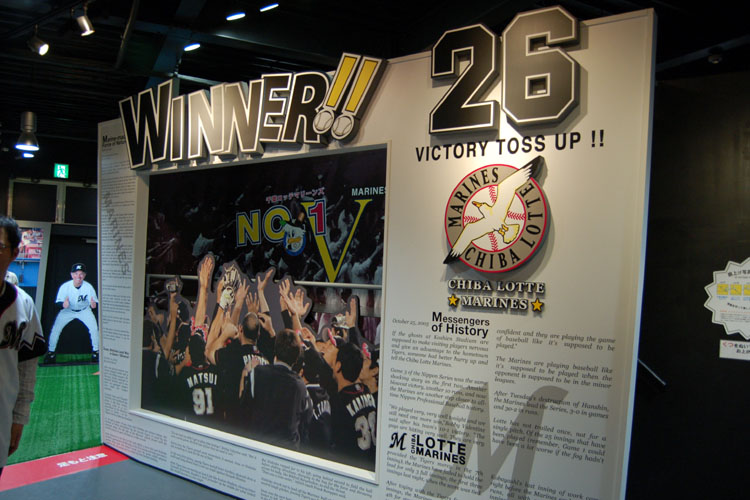 You could climb into this setup and lie down over the hands and get a picture taken so you'd look like Bobby Valentine being thrown up in the air by players.
(c) Deanna Rubin 2006. All rights reserved, all lefties in the outfield.