Tigers vs. Bay Stars at Hanshin Koshien Stadium, September 9, 2006
(also rainy day Koshien from Sept 6th)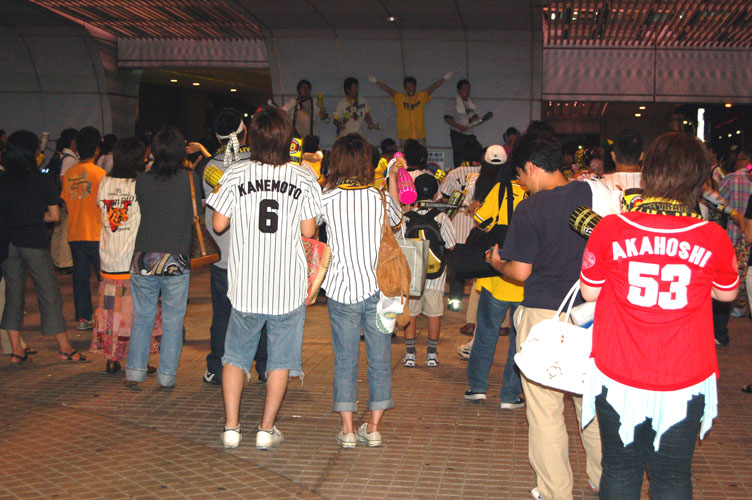 After the game, and after all the post-game cheering and singing IN the stadium, Tigers fans gather under the highway outside Koshien for MORE singing and cheering!
(c) Deanna Rubin 2006. All rights reserved, all lefties in the outfield.